Do Not Make These 6 Common Car Buying Mistakes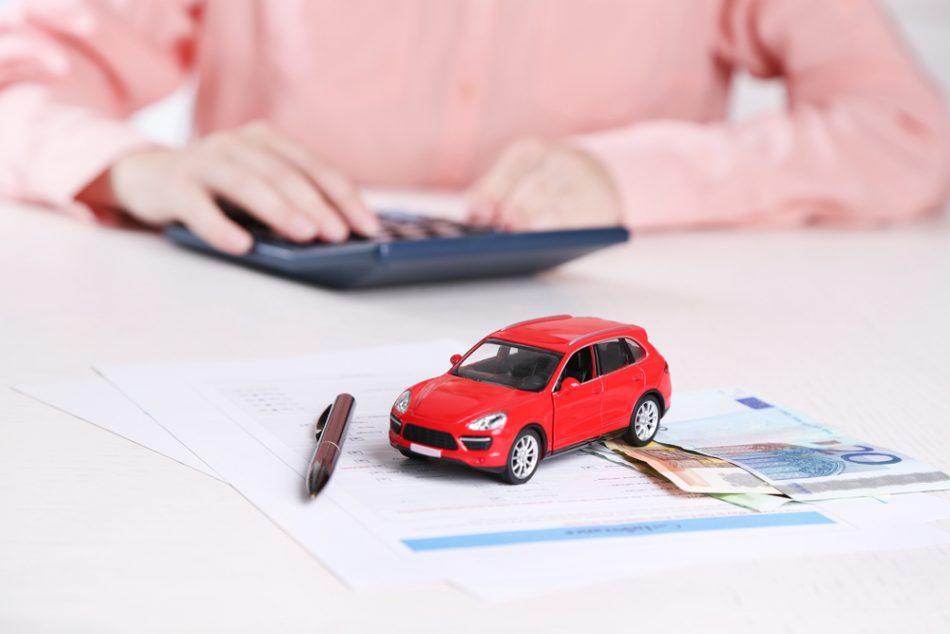 People make mistakes every day. These are usually small mistakes like dropping food on the floor or bumping your head on the car ceiling. But these are not the kind of mistakes that matter in the long term. However, there are mistakes which can cause you problems for a long time if you are not careful. One such mistake is purchasing a bad car.
It is so easy to research information about cars these days, such as their features, financing options, and prices. Regardless, car buyers still make purchasing mistakes that amount to over $25,000. Whether you're buying a used car or brand-new car, you need to avoid making the same common mistakes that other car buyers make.
Below are the 6 most common mistakes:
1) Sticking with a Single Model
Don't become too attached to a single car model. A lot of buyers make the mistake of having only one car option in their mind. If you let emotion make your car buying decisions for you, then you will come to regret it later. Of course, it is okay to have a model preference but don't let that be the deciding factor. Research the car, take it for a test drive and make sure it is within your budget.
Now, this doesn't mean you need to dislike the model that you purchase. But you need to compare it to the competition and make sure you're getting a good deal. If the car is not within your budget or does not satisfy your specific needs, then you should walk away. Otherwise, you might not be able to afford the monthly payments on it. Look at different car reviews online and read the latest car buying guides that are available to get further help with your decision. If you factor in your budget and specific needs for the vehicle, then you should be able to make the right choice. If your preferred make and model happens to satisfy these requirements, then go with it. If not, find the next best model.
2) Going to One Car Dealership Only
You'll want to visit different car dealerships to shop around and compare prices. Don't just settle for one dealership because it is closest to you. There are a lot of car dealerships out there with their own set prices on cars. In most cases, the best-priced dealerships will require you to drive farther than normal. Since this is going to be a big purchase anyway, you shouldn't be afraid of driving out of town to get a good deal on a car. Therefore, research many dealerships outside of your town and see which prices and cars they have available.
When you request quotes from different car dealerships, make sure you get them in writing. This will make it easier to compare the costs and go with the best choice. If you don't want to spend hours driving to a dealership just for a quote, then request the quote online. Print the quote after it is sent to you.
3) Taking a Short Test Drive
When you go to a car dealership and show interest in a particular car, the salesperson will let you have a test drive. The only problem is that they will be in the car with you. This means they will be telling you which direction to go on the road. You'll be lucky to spend 15 minutes test driving the car at most. This is not enough time to know the car's full performance level for daily use.
It is certainly understandable why the salesperson cuts the test drives so short. They want you to sign the sales contract and agree to purchase the vehicle. What they don't want is for you to waste mileage and gas on the car by driving around for 60 minutes. To them, it is all about getting that commission from the sale. This is their living, after all.
Think about where you'll be driving your car if you purchase it, such as the interstate or small backgrounds. If you want to test drive in these areas, see if the salesperson will agree to it. At the very least, request to drive at least a few extra minutes so that you get comfortable with it.
4) Neglecting to Inspect the Used Car
A used car should be inspected before you purchase it. If you're not a mechanic, hire one to do it for you.
The benefit of buying a used car is little depreciation and more affordability. The downside is the worn condition of the vehicle and its potential bad history. Sellers will usually tell you their car is in good condition, but it is not always true. You should always look at the vehicle history report and/or have a mechanic inspect the car.
When you look at the vehicle history report, you will learn a lot of valuable information about the car's past. You will learn about the previous owners, title history, previous/current liens, accident history, rollback alerts, odometer readings, and so on. Some vehicle history reports are free while others you must pay for. The difference between the two reports is the quantity of information available. Paid reports have extended information about the car's past, such as previous maintenance that's been done on it.
You shouldn't just rely on a vehicle report alone. A mechanic who actually looks at the vehicle will tell you everything there is to know about the car's condition. Even though it will cost you a small amount of money to hire them, it will prevent you from purchasing a vehicle that needs thousands of dollars in repairs.
5) Failing to Research Your Car Loan Options
Car dealerships will always try to push their own financing options on you. Most buyers agree because they don't realize there are outside financing options they can use for car purchases. If you go with dealership financing, they are probably going to rip you off on the interest rates. You'll find much better financing options from third-party financing companies, banks, or even credit unions. Just go online and research these options. If you can get pre-approved for one of their car loans, you will be able to go back to the dealership and negotiate better rates.
6) Not Considering the Future Costs
Does the car get good gas mileage? Is it cheap to insure and maintain? So many car buyers don't even think about these things before purchasing a car. When you consider that you'll own the car for at least 5 years or so, you will be spending a lot of money on insurance, gas, oil changes, tune-ups, and so on. You'll want to make sure these future costs are as low as you can get them.
That is why you should think twice before purchasing a full-size truck or SUV. They will require you to frequently fill them up with gas. If you purchase a luxury vehicle, the insurance rates will be very high. This includes expensive cars like BMWs which usually cost around $18,000 to maintain within a 10-year period. A simpler model like a Honda or Ford is about 50% cheaper to maintain. Think about it.